Elizabeth Kyler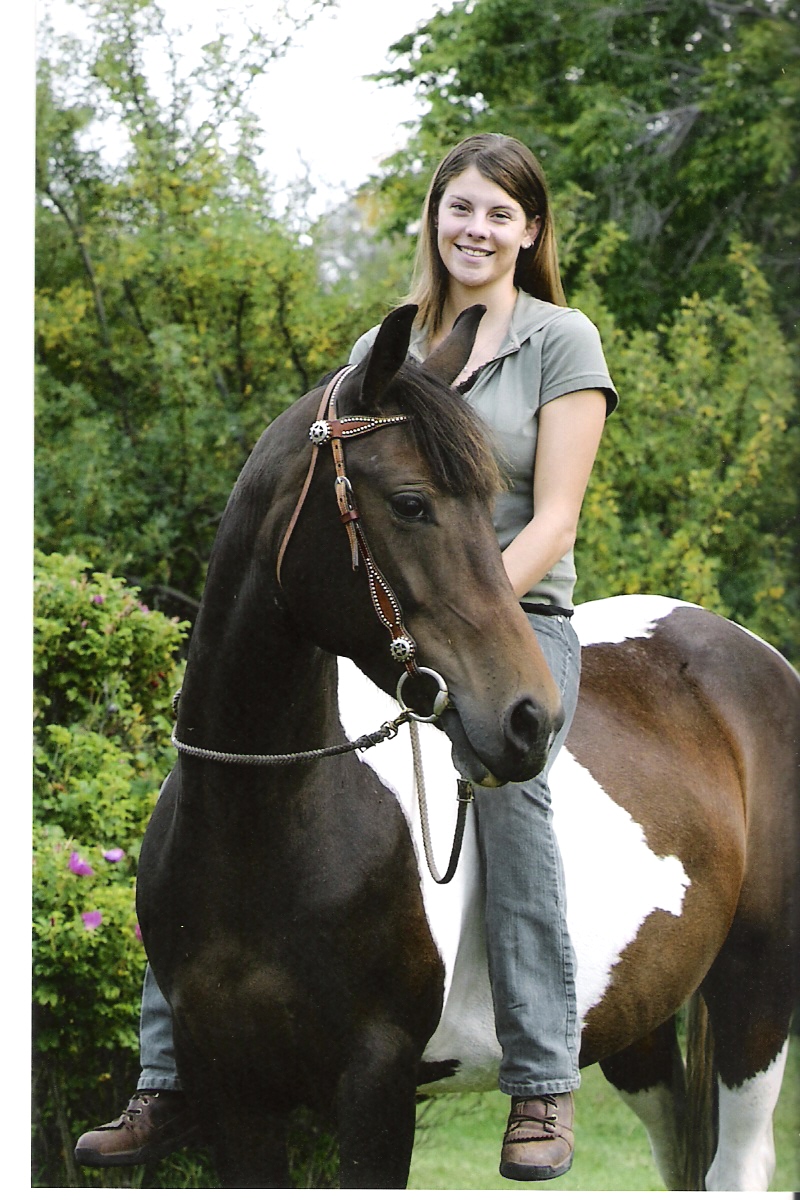 I live in a house, but my home is in the barn!

Born on May 16, 1989...I've lived on the farm my whole life and wouldn't have it any other way! I have been training, riding, and working with horses since the age of 3. I have worked with many different trainers over the years, allowing me to learn a lot. From English and Western instructors, Breeders, Trainers, Mountain Outfitters, and Judges - They each taught me things that I use everyday in my life with horses. I am currently taking online Equine courses from Guelph University in Ontario.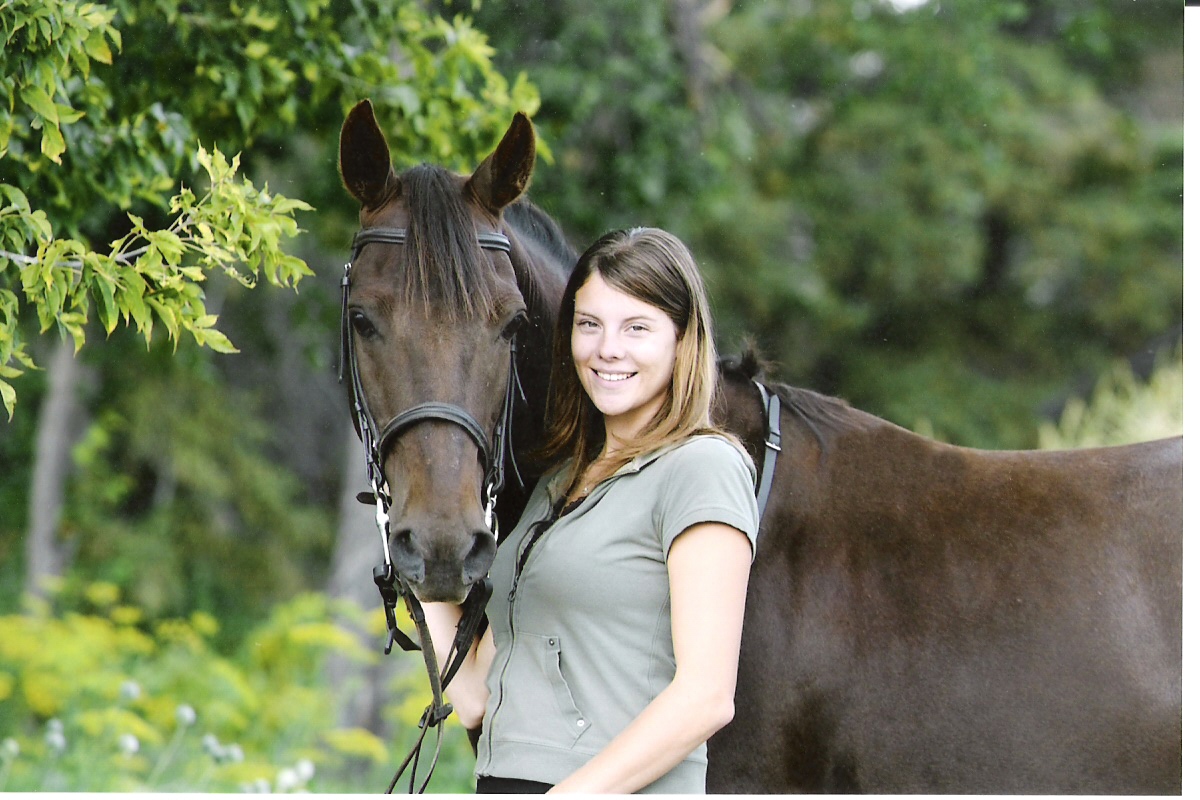 When I am completed these courses I will have a diploma in Equine studies, Equine science certificate, and my Equine business certificate! = ) I compete in horse shows all summer long-our YouTube account

offers all the updates on this (sweetcowgirlbabe). Other hobbies that I enjoy besides horses are: Art, stained glass, and movies (especially the horsey ones=D) I love spending time with my dogs, and going for long trail rides.
I am a football (NFL) fan, and enjoy playing sports. I also love to spend my time with my best friend in the whole world - my husband, Erik.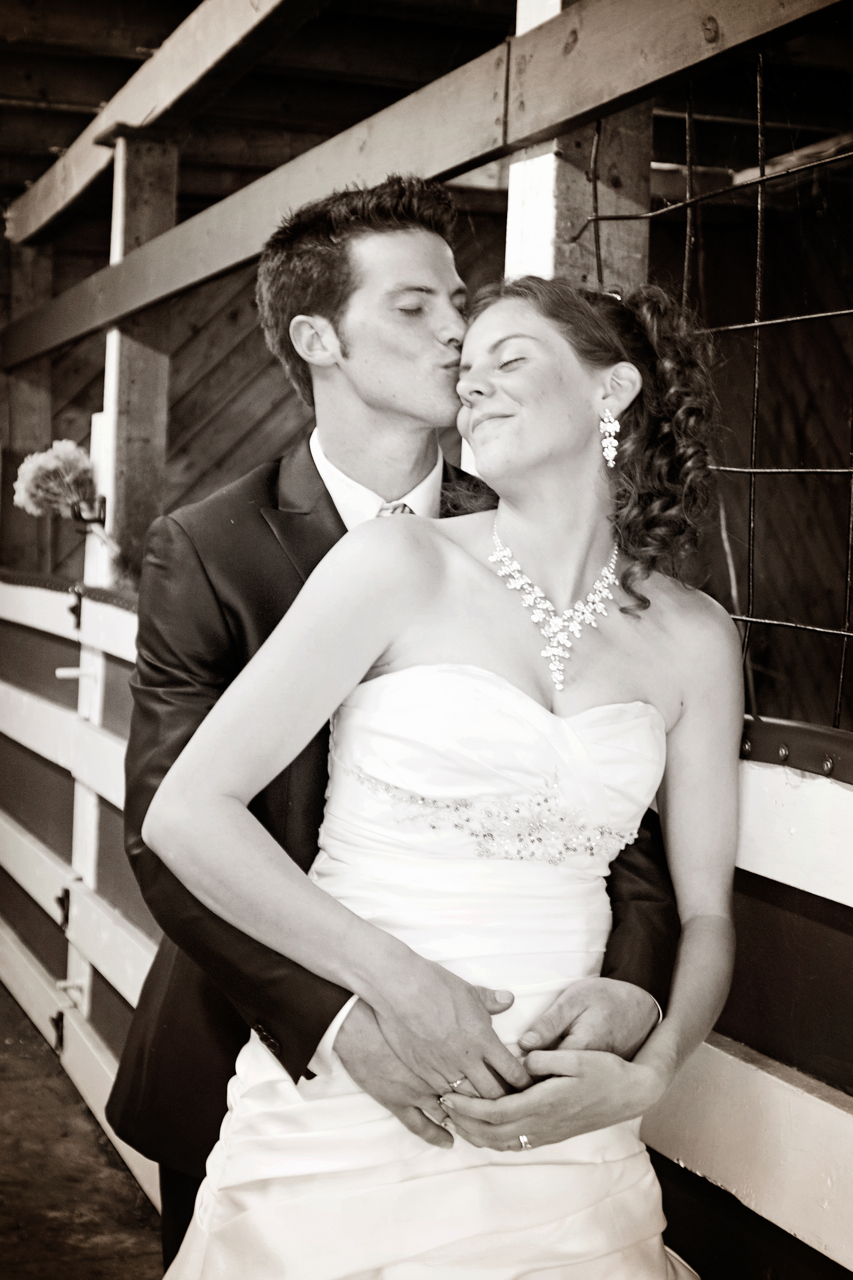 I have lots of goals I wish to obtain -
I'm working towards getting my lesson and training certifications...but I do know what I'm doing when it comes to the training and lessons...I just want to get the piece of paper that proves it! Someday I hope to compete in Spruce Meadows with the professionals. I am going to work at continuing building my business and hope to be well known as a top trainer/rider someday. So look out world! Here I am!