This page is dedicated to all the animals we have had to say goodbye to over the years. Animals that have touched our hearts and lives here at The Love Of A Horse. You can find pictures, stories, and videos of each of them here, where the memory of them can live on forever!
Horses

Rocky H Rose http://www.allbreedpedigree.com/rocky+h+rose (Missy) Registered Purebred Morgan Mare was born on April 4, 1988, put down August 7, 2010 due to a tumor. She was approx. 15.2 HH. She was a sorrel mare. Missy came to me as a terrified abused horse in the spring of 2002. She had major issues with being touched especially on the face, she would not load onto a trailer, she was very defensive (biting and kicking), she was not easy to saddle or bridle. After lots of work, patients, and tender loving care from yours truly, Missy transformed into a completely different horse! She was used at shows, our camps, and in the lesson string. She touched the hearts of many kids. Loved and cherished, she will always live on in our hearts!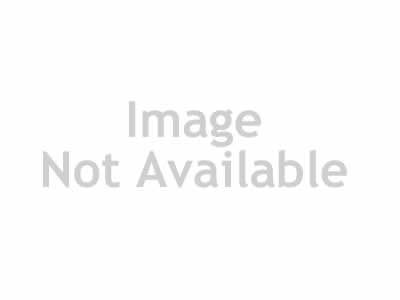 Rusty was a 15 HH QH gelding. He was approximately 20 years old. Rusty passed away on December 27, 2009. Rusty was a part of the lesson string, and had gone to one show with us. He was a gentleman and a fun horse to ride. He will be missed!
Jamila was a 14.2 ish Arabian mare. She was the sweetest Arab you will ever meet. She was also the smoothest horse on the planet! Jamila was an amazing addition to our lesson string and was also used in our camps. Many kids rode her and loved her as their own. She will be missed! But if we close our eyes and listen, I'm sure we will be able to hear her soft nickers in the wind...R.I.P Jamila.

Dogs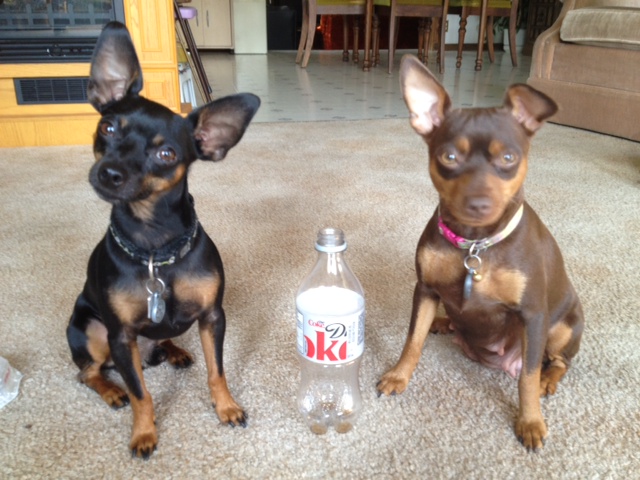 Diesel (Black & Tan) July 14 2009 - June 1st 2017
We had to say goodbye to our darling Diesel on June 1st, 2017. This little guy is missed so much! He was in our lives for nearly 7 years. He always had something to say, whether is was a bark or a growl. His favorite game was fetch, or keep away with his squeaky tennis ball. He enjoyed a good game of tug of war as well. Diesel was only 7lbs, but he thought he was a doberman. He protected his family with this big ego, and he was proud of it. He was always good for a nice snuggle, and enjoyed back scratches immensely. He left behind his close companion (Chocolate & Tan) of 6 years, Lexie, who also misses him dearly. He took a piece of our hearts with him, and he will forever be missed, and forever loved.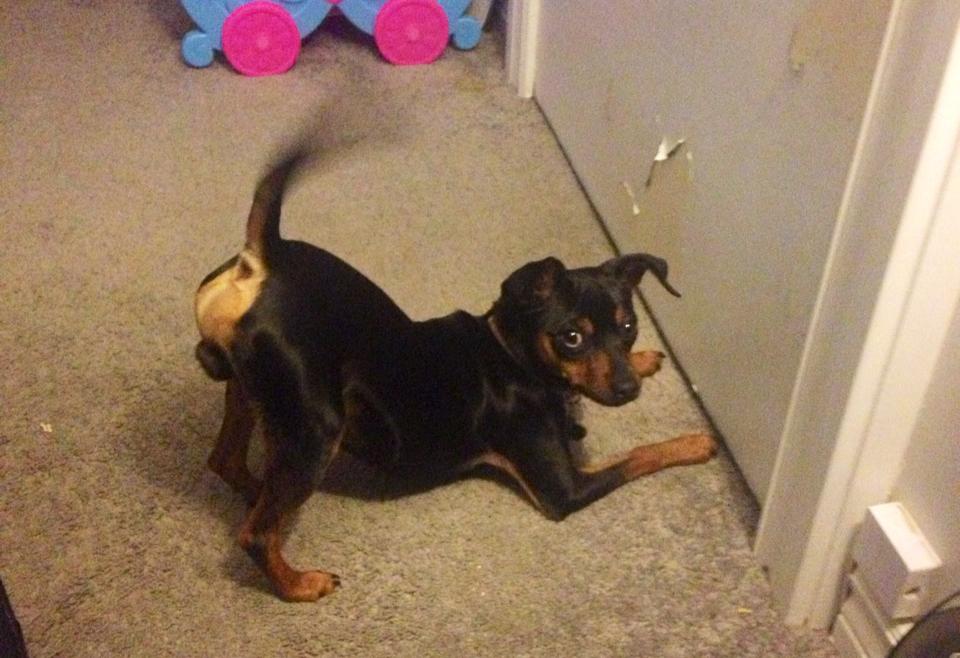 Baxter
Our little Baxter disa
ppeared late at night in July 2014...we are not 100% certain what happened to him. Such a sad loss of our little buddy. He was a loving, playful, energetic, and loyal boy. He protected his family, and was always ready to snuggle when you needed a shoulder to lean on. Wherever you are Baxter, please know that we love you, and will never forget you! XOXO
Pogo - May 28, 2009 - April 2, 2014.
Pogo will always be remembered for the amazing dog she was.
The most kind, loving dog I've known in a long time. She had a
joyfulness and the ability to make people fall in love with her instantly. Pogo was always loved by the kids at our summer camps - and we know she will be GREATLY missed by many people. She protected her farm and family.

We love you Pogo. Rest In Peace dear friend.


Cheyenne was only 6 months old when she died on February 26, 2008. She tragically was hit by a truck and was gone instantly. She was an amazing young dog! Extremely intelligent, loving, and loyal. She was always there when we needed a shoulder to cry on, she never failed to put the smiles back on our faces! R.I.P. Cheyenne.
Charlie - May 28, 2009 - July 28, 2010. Charlie was killed in a freak accident while doing the one thing he loved most - Chasing cats. Charlie was one of the puppies our boarder collie Jolie had. He was a very high energy dog who loved to play. He was super friendly and always ready to go for a run. Miss you Charlie!
Rosie - My first dog! She came into my life when I was 3 years old. Her and I did EVERYTHING together. Anywhere I went, she was by my side watching over me. She was my guardian angel and next to my horses my best friend growing up. She was an amazing dog, and I will always love, cherish, and remember her! She had to be put down at the age of 15 years old. Miss you my sweet Rosie!!